If you care about our town join us in working to influence local affairs and help to organise local events and initiatives. By Registering here free of charge you will gain representation in matters that affect your business and a chance to discuss your concerns.
Call 01767 310163 or email Us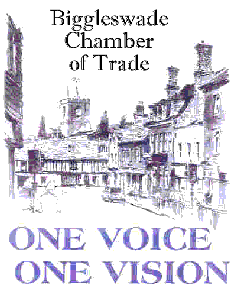 Christmas Lights
For many years the Chamber has been responsible for the Christmas Lights in our town.
The switch on is a major event well attended by local families.
The lights really brighten up the town for the festive season which benefits both traders and shoppers. We hope to put on a good show again in 2011 with your help and support.
As you can see from the accounts we made a loss on the lights in 2010, which was made up from Chamber of Trade Funds.
The Big Switch on 2011 is on
Friday, December 2 starting at 6.45pm